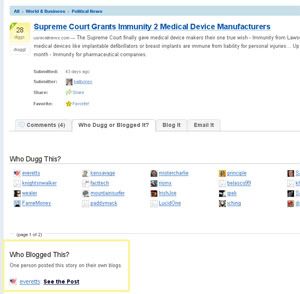 Digg, your "Blog This" function creates posts with broken "Digg Story" links. Here are some screenshots and a simple suggested fix of using absolute paths or adding https://www.digg.com dynamically to your relative paths.
At first I figured it was an error that they'd figure out soon enough, so I just manually fixed it every time I used the "blog this" function on Digg. But it has been weeks since I started using it and it's still broken.
The problem is that Digg creates the "digg story" links using relative pathing, which is understandable given the highly dynamic nature of the site. In other words, they don't include the https://www.digg.com before the rest of the URL.

As you can see, the "Digg Story" link is featured prominently when you use the "Blog This" feature. This is good for the user, the person blogging, Digg and the original content creator. But when it uses a relative path, it is bad for everyone…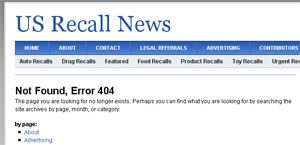 404 errors are annoying to the user, and they look bad for the site that produces them. Not only that, but it defeats the purpose of even having the button there in the first place – which presumably is to get more people active on Digg by introducing them through viral channels.
Digg – Please make your Digg This links absolute paths so we can continue to share great content that we find on Digg with our readers.