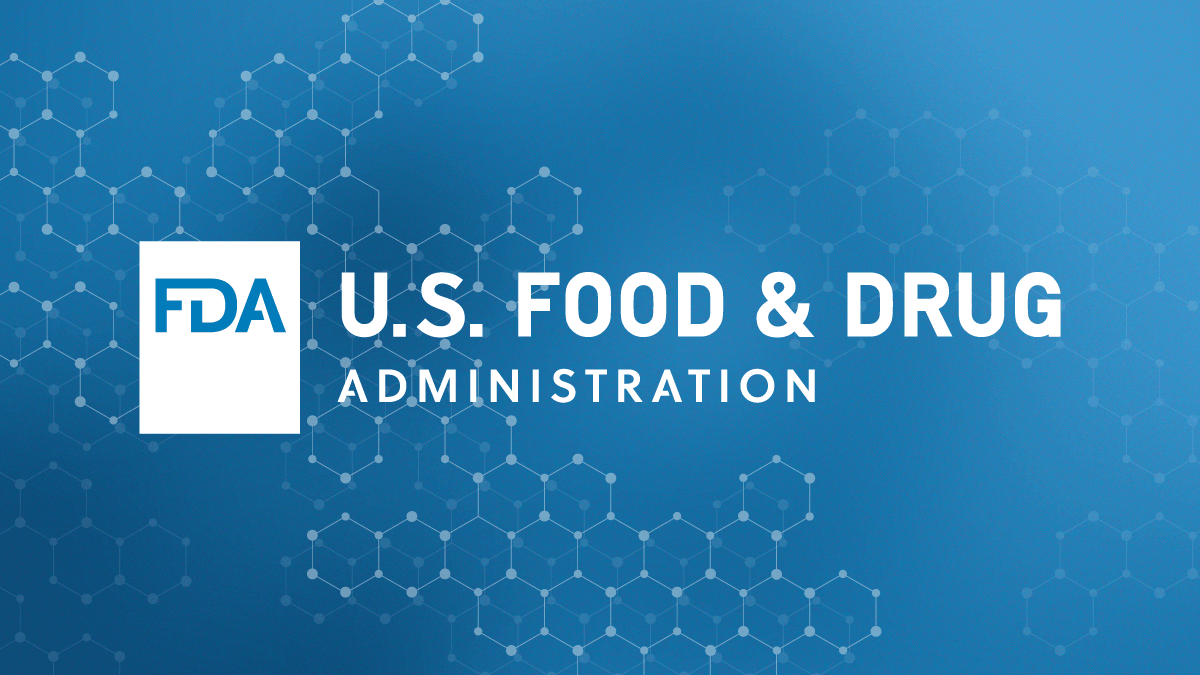 Summary
Company Announcement Date:

December 04, 2021

FDA Publish Date:

December 07, 2021

Product Type:

Drugs

Reason for Announcement:

Recall Reason Description

Process issues that could lead to a lack of sterility assurance for products intended to be sterile and could impact the safety and quality of non-sterile products

Company Name:

Edge Pharma, LLC

Brand Name:

Product Description:

Product Description

All drugs compounded at Edge Pharma, LLC
---
Company Announcement
FOR IMMEDIATE RELEASE – December 4, 2021 – Colchester, VT, Edge Pharma, LLC is voluntarily recalling all lots of all drugs compounded at Edge Pharma, LLC to the consumer level. All products are being recalled due to process issues that could lead to a lack of sterility assurance for products intended to be sterile and could impact the safety and quality of non-sterile products.
Risk Statement: Administration of a drug product intended to be sterile, that is not sterile, could result in site specific infections as well as serious systemic infections which may be life- threatening. To date, Edge Pharma, LLC has not received and is not aware of any adverse events related to this recall.
The products are used for a variety of indications and are packaged in Containers, IV bags, Syringes, Drop containers, Vials, Bottles, and Jars. The affected lots and expiration dates are included in the link listed below. The names and concentration of the drugs are listed in the table following this release.
LINK TO LOT NUMBERS, DISTRIBUTION DATES & DRUG INFORMATION WILL BE ACTIVE ON 12-08-21.
https://edgepharma.com/assets/recalledproducts.pdf
The recall encompasses all compounded sterile and nonsterile drug products, within expiry, that were dispensed from Edge Pharma, LLC. The products subject to this recall were distributed nationwide and directly to customers and/or medical facilities. The products can be identified by the label containing the Edge Pharma, LLC name and logo.
Edge Pharma, LLC is notifying its customers by email, Media and FDA alerts, and direct outreach. Consumers and institutions that have Edge Pharma, LLC products should stop using the products immediately and may either return or discard the recalled lots.
Consumers with questions regarding this recall can contact Edge Pharma, LLC by phone number or e-mail address on Monday-Friday from 8:00 am to 4:00 pm, EST. Consumers should contact their physician or healthcare provider if they have experienced any problems that may be related to taking or using these drug products.
Adverse reactions or quality problems experienced with the use of this product may be reported to the FDA's MedWatch Adverse Event Reporting program either online, by regular mail or by fax.
Complete and submit the report Online
Regular Mail or Fax: Download form or call 1- 800-332-1088 to request a reporting form, then complete and return to the address on the pre-addressed form, or submit by fax to 1-800-FDA-0178
This recall is being conducted with the knowledge of the U.S. Food and Drug Administration.
| STERILE PRODUCTS | NDC |
| --- | --- |
| ALUMINUM POTASSIUM SULFATE CONCENTRATED (PF) 300 G/300 ML | 05446-0637-03 |
| BUFFERED LIDOCAINE HCL (PF) 1% | 05446-0850-10 |
| BUFFERED LIDOCAINE HCL / EPINEPHRINE SOLUTION (PF) 1% / 1:100,000 | 05446-1268-01 |
| CEFTAZIDIME (PF) 22.5 MG/ML | 05446-0733-01 |
| CEFUROXIME OPHTHALMIC SOLUTION (PF) 10 MG/ML | 05446-1003-01 |
| DEXAMETHASONE PHOSPHATE (PF) 24 MG/ML | 05446-0848-01 |
| EDETATE DISODIUM (EDTA) (PF) 1.5% | 05446-1427-10 |
| EDETATE DISODIUM (EDTA) (PF) 3% | 05446-1428-10 |
| EPINEPHRINE / LIDOCAINE HCL (PF) 0.025% / 0.75% | 05446-0863-01 |
| GEMCITABINE (PF) 20 MG/ML | 05446-1566-50 |
| GLYCERIN, STERILE (PF) 99% | 05446-1486-03 |
| LIDOCAINE HCL / BUPIVACAINE HCL / HYALURONIDASE (PF) 2% / 0.375% / 15 UNITS/ML | 05446-1548-18 |
| METHACHOLINE CHALLENGE 5 SYRINGE TEST KIT | 05446-1600-05 |
| METHACHOLINE CHLORIDE (PF) 16 MG/ML | 05446-1241-01 |
| METHACHOLINE CHLORIDE (PF) 4 MG/ML | 05446-1246-01 |
| METHACHOLINE CHLORIDE (PF) 1 MG/ML | 05446-1247-01 |
| METHACHOLINE CHLORIDE (PF) 0.25 MG/ML | 05446-1248-01 |
| METHACHOLINE CHLORIDE (PF) 0.0625 MG/ML | 05446-1249-01 |
| METHOTREXATE (PF) 125 MG/5ML | 05446-1505-05 |
| MITOMYCIN IRRIGATION (PF) 1 MG/ML | 05446-1416-01 |
| MITOMYCIN-C (PF) 0.4 MG/ML | 05446-1009-01 |
| MITOMYCIN-C (PF) 0.2 MG/ML | 05446-1011-01 |
| MOXIFLOXACIN HCL (PF) 1 MG/ML | 05446-1050-01 |
| MVASI 3.75MG/0.15ML (25 MG/ML) | 05446-1661-13 |
| NEOSTIGMINE METHYLSULFATE 1 MG/ML | 05446-1549-05 |
| NOREPINEPHRINE BITARTRATE 8 MG/250ML | 05446-1179-03 |
| PHENOL, STERILE (PF) 6% | 05446-1476-05 |
| PHENYLEPHRINE / TROPICAMIDE / KETOROLAC / CIPROFLOXACIN (PF) 10% / 1% / 0.125% / 0.3% | 05446-1270-01 |
| PHENYLEPHRINE HCL 0.1 MG/ML | 05446-1544-10 |
| PHENYLEPHRINE HCL 0.1 MG/ML | 05446-1545-05 |
| PHENYLEPHRINE HCL (PF) 800 MCG/10 ML | 05446-1652-01 |
| PHENYLEPHRINE HCL (PF) 20 MG/ 250 ML | 05446-1667-01 |
| PHENYLEPHRINE HCL / LIDOCAINE HCL (PF) 1.5% / 1% | 05446-1118-01 |
| PHENYLEPHRINE HCL / TROPICAMIDE 2.5% / 1% | 05446-0815-01 |
| PHENYLEPHRINE/ CYCLOPENTOLATE / TROPICAMIDE / KETOROLAC 10% / 0.25% / 0.25% / 0.125% | 05446-0859-03 |
| PHENYLEPHRINE/ CYCLOPENTOLATE / TROPICAMIDE / KETOROLAC (PF) 2.5% / 0.25% / 0.25% / 0.125% | 05446-0993-01 |
| POVIDONE-IODINE (PF) 5% | 05446-1680-01 |
| TRYPAN BLUE (PF) 0.03% | 05446-1200-01 |
| VANCOMYCIN HCL (PF) 10 MG/ML | 05446-0736-01 |
| VANCOMYCIN HCL (PF) 1250 MG/250ML | 05446-1456-01 |
| VANCOMYCIN HCL (PF) 1500 MG/512ML | 05446-1458-01 |
| VANCOMYCIN HCL (PF) 1750 MG/514ML | 05446-1459-01 |
| STERILE PRODUCTS | NDC |
| --- | --- |
| PRESCRIPTION ALLERGY TREATMENT SETS DISTRIBUTED BETWEEN 12-02-20 to 12-01-21 | N/A |
NON-STERILE PRODUCTS
NDC
BENZOCAINE / LIDOCAINE / TETRACAINE 20% / 8% / 4%
05446-1235-01
CANTHARIDIN 0.7%
05446-0572-03
CANTHARIDIN PLUS 1% / 30%
05446-0970-03
CIPROFLOXACIN / SULFACETAMIDE SODIUM / AMPHOTERICIN B 30MG / 50MG / 5MG
05446-1633-01
CIPROFLOXACIN / SULFACETAMIDE SODIUM / AMPHOTERICIN B /
HYDROCORTISONE 30MG / 50MG / 5MG / 25MG
05446-1634-01
DEXAMETHASONE IONTOPHORESIS 0.4%
05446-0622-01
DIBUTYL SQUARATE 2%
05446-1047-03
DIBUTYL SQUARATE 1%
05446-1156-03
LIDOCAINE / TETRACAINE 23% / 7%
05446-1647-01
LIDOCAINE HCL / EPINEPHRINE / TETRACAINE HCL (LET) 4%/0.05%/0.5%
05446-0607-01
LIDOCAINE HCL / OXYMETAZOLINE 4% / 0.05%
05446-1256-01
LIDOCAINE HCL / PRILOCAINE HCL / TETRACAINE HCL
(PROFOUND) DENTAL (RASPBERRY MARSHMALLOW) 10% / 10% / 4%
05446-0790-10
LIDOCAINE HCL / PRILOCAINE HCL / TETRACAINE HCL
(PROFOUND) DENTAL GEL (MINT) 10% / 10% / 4%
05446-0407-10
LIDOCAINE HCL / PRILOCAINE HCL / TETRACAINE HCL /
PHENYLEPHRINE HCL (PROFOUND-PE) DENTAL (RASPBERRY MARSHMALLOW) 10% / 10% / 4% / 2%
05446-1018-10
LIDOCAINE HCL / PRILOCAINE HCL / TETRACAINE HCL /
PHENYLEPHRINE HCL (PROFOUND-PE) DENTAL GEL (MINT) 10% / 10% / 4% / 2%
05446-0408-10
PHENOL 89%
05446-1211-03
PHENYLEPHRINE HCL / LIDOCAINE HCL 1% / 4%
05446-1045-03
PHYTONADIONE (VITAMIN K) 5 MG/ML
05446-1132-03
PROMETHAZINE HCL 25 MG / 1.2ML
05446-1341-01
TETRACAINE HCL 4%
05446-1195-03
VANCOMYCIN HCL 125 MG / 2.5ML (50 MG/ML)
05446-1348-01
---
Company Contact Information