The American Auto Association (AAA) released its annual Independence Day Travel Forecast last week. Travel is expected to be up this year, and the majority of travelers will be driving. AAA says that 35.5 million people are planning to take a road trip this 4th of July weekend. If you are planning to hit the road for the Fourth of July, please take time to prepare for a safe and hassle-free trip.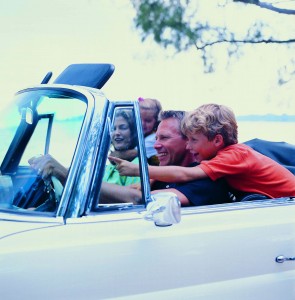 The Numbers
AAA predicts that nearly 42 million Americans will travel at least 50 miles from home for the 4th of July this year. That is .7% more than last year and the highest number of Independence Day travelers since 2007.
85% of travelers are expected to drive this year. Traditionally, the majority of Fourth of July travelers drive rather than flying, taking cruises, or riding trains or buses, but travel by all modes of transportation is expected to be up this year.
AAA credits a combination of an improving economy and lower gas prices for prompting the increase in travel this year, and says that travel numbers have steadily risen since the recession.
Staying Safe
More cars on the road ultimately means more accidents. On a holiday weekend the danger is even greater, and it can affect you even if you are just doing your normal local driving. Please, stay alert and aware of the behavior of the drivers around you this weekend. Keep yourself and others safe by driving sober and only when you are well rested.