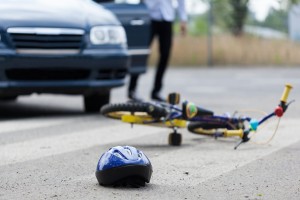 May is National Bike Month. Whether you are a hard-core enthusiast, bike to work or school on a regular basis, or just like to tool around on your bicycle occasionally, you need to make sure your bike is in good, safe working condition.
Tires
Properly inflated (correct inflation is printed on the side of the tire)
No cracks, cuts, bulges, or excessive wear on tread or sidewalls
Valve cores are not damaged
Wheels
Properly tightened to the frame
No more than 1mm to 2mm wobble when spun
No broken spokes
Rim does not have play
Chain
Chain is visibly clean and free of rust or corrosion
Fits snugly with the proper tension
Has been lubricated recently
Brakes and Pedals
Brake cables and casings should be in good condition
Brakes should perform quickly, smoothly, evenly and without vibration
Pedals should be securely attached
Pedals should turn easily without moving from side to side
Handlebars, Frame, and Seat
Handlebars straight and secure
Frame is clean and paint is free of wrinkles (wrinkled paint can mean weakness or strain on the frame)
All nuts, bolts, and fasteners are tightened
Seat is secure
Seat is properly adjusted
Lights and reflectors
All lights are working properly and not going dim
Lights and reflectors are clean and firmly attached
White light in front
Red reflector or light on rear
If you or someone you love are involved in a bicycle accident, you may need an attorney. Learn more about Bicycle Accident Claims or find an accident attorney today.